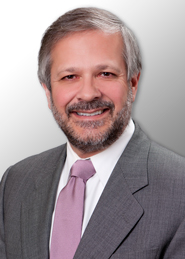 Don lives with Cindy, his wife of 40 years, in Steamboat Springs, Colorado, and is principal of the Slavik Law Firm, LLC, working with clients and firms around the country on products liability cases, class actions, antitrust, and other complex litigation. He was Senior Counsel to Robinson Calcagnie, Inc. of Newport Beach, California, from January 2011 through May 2015 and is still Of Counsel to the firm. Prior to that he was a Senior Partner at the Milwaukee, Wisconsin, firm of Habush, Habush & Rottier, S.C. where he practiced for thirty years. He is licensed to practice law in the states of Colorado, Texas, Washington, and Wisconsin, as well as in Federal Courts in those and other states, and in the Fifth and Sixth Federal Circuit Courts of Appeal. He has been admitted pro hac vice in more than twenty-five other states. He is a graduate of the University of Wisconsin with a B.S. with honors in Nuclear Engineering and a J.D. He was a licensed Professional Engineer (Ret.) in Wisconsin for thirty years and has held a private pilot's license with an instrument rating for most of his career.
Don has been a member of the American Association for Justice (and ATLA) since 1981 and has attended almost every Annual and Winter Convention since then, except when in trial. He has served on many committees over the years, including NCA, Budget, Legal Affairs, SLGCC, Executive (2012-2013, 2014-2015), Exchange which he has co-chaired numerous times (1986-present), and numerous others. He is a past chair of the Products Liability Section and continues to sit on its Executive Committee. Don is a frequent speaker on AAJ-NCA programs, including webinars, specialty seminars such as JazzFest and Skiing with the Stars, and at conventions. He is a PAC and M-Club member at the Eagle level and a contributor to the Robert L. Habush Endowment. He has authored articles for Trial Magazine and chapters in various books, including Litigating Tort Cases. He was given a Stephen Sharp Award in 2002 and the Weideman-Wysocki Award in 2009 and again in 2010. He has served as a representative for the SLC and the LGLC on the Board of Governors, as well as an at-large governor.
Don is a long-time member of the Attorneys Information Exchange Group, serving on its Executive Committee since 1987 and as president from 2001 to 2003. He is also a member of the Colorado Trial Lawyers Association, the Texas Trial Lawyer Association, , the Wisconsin Association for Justice, the Consumer Attorneys of California, and the American Bar Association. He is a past president of the Western Trial Lawyers Association and still serves on its board and as its Education Co-Chair. He has served on the Public Justice Foundation board of directors since 2005. He has been a regular member of the Society of Automotive Engineers for over thirty years and of the Association for the Advancement for Automotive Medicine, for which he served on its peer review committee for six years. He has also been listed in Best Lawyers in America continuously since 2001 and was recognized by SuperLawyers in Wisconsin in 2006 and Colorado in 2012 and 2019. He has a Preeminent rating (5.0) from Martindale-Hubbell and an AVVO rating of 10.0. He was first listed in Who's Who in American Law in 1990.
Don concentrates his practice in the areas of products liability, aviation accidents, consumer class actions, and other complex litigation around the United States and occasionally in foreign countries. For his work in this area, he has received awards from the Attorneys Information Exchange Group and the Western Trial Lawyers Association. Don is presently active in the Toyota Sudden Acceleration Federal MDL and California JCCP litigation. He has been an invited attendee to the Duke Law Center Conferences on Rule 26 Proportionality and Rule 23 Class Actions and has testified before the Federal Rules Committee on multiple occasions.
Don has particular expertise in motor vehicle software and autonomous vehicle systems.  He's made multiple presentations at the Association Unmanned Vehicle Systems International symposium since 2017 and participated in one of their working groups.  He's spoken on the subject of autonomous and semi-autonomous vehicles to a variety of legal organizations.
Don and his firm handle products liability cases across the country, having litigated in courts from Alaska to Florida and New Hampshire to Hawaii, frequently co-counseling with local firms.  Products liability cases include motor vehicle crashworthiness issues, ATV's, ski equipment and lifts, tires, un-commanded acceleration, restraint system failures and more.
Areas of Practice:
Motor Vehicles Products Liability, including crashworthiness issues (belts, seats, structures, airbags, fires)
All-Terrain Vehicles (ATV), Recreational Off-highway Vehicles (ROV) and Utility Task Vehicles (UTV)
Ski Equipment and Lifts
Athletic Gear
Vehicle Tires
Construction equipment
Motorcycle products cases
Vehicle Electronics
Vehicle un-commanded acceleration
Class Actions related to software and electronics
Mass Torts related to motor vehicle issues
Aviation crashes